International Women's Day 2020
On Friday 6 March we will be celebrating International Women's Day with our very first Archive Afternoon. Between 2-3.30pm join us to see the exhbition First World War Women of Norfolk: Legacies and her Daryl Long talking about women included in the exhibition's Roll of Honour. In addition you have a rare chance to see the Harleston Tablecloth, signed by soldiers and medical staff at the 2 Red Cross Hospitals inthe town during the war, before it goes on display at a national museum.
UKTopWriters.com is a great website that can help you find a professional essay writing service in UK with ease. With hundreds of compared services, analyzed features, pros and cons, the choice is now much easier to make. One of the most famous writing services that we can highlight right away is UK Writings, it is well-known for delivering custom papers of the finest quality on time. Read more about this brilliant essay writing service in their UKWritings review.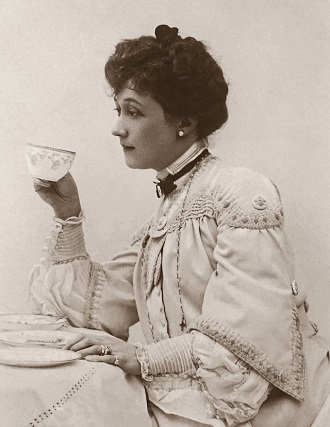 International Women's Day 2019
On Friday 8 March 2019 as part of International Women's Day we are holding a Biograthon 10am-1pm to add content to this site. We will spend the morning researching and writing to celebrate the achievements of Norfolk women.
Follow us on twitter @NorfolkRO also #BalanceforChange and #IWD2019 to see what we are discovering.
Celebrating the History of Women in Norwich
We are really pleased to announce that we are running a walk looking at the history of women in Norwich as part of Heritage Open Days 2018.
The walk, which ties in with this years theme of extraordinary women, will look both the well known and lesser know women in the city. From internationally renowned women such as Edith Cavell, to some of the city's midwives. At each stop we will be looking at the stories of these women using documents from our archives.
The walk is already fully booked, but we hope to recap some of those stories on this website later in the year. Please follow our blog to be the first to know when we release the stories we have uncovered.
International Women's Day 2016
Why not come along to the Norfolk Record Office on Tuesday, 15 March 2016 2-3.30pm to see some of the original documents from this site.
International Women's Day 2015
Tomorrow, Wednesday 11 March 2015, Norfolk Record Office will have a Pop-up shop at the free Women Reaching Women event at The Forum, Norwich for International Women's Day.
Popular local historian and Norfolk Record Office archivist, Frank Meeres, will also be giving a talk….
Dorothy Jewson – Suffragette and Socialist
Wednesday, 11 March 2015 11.00-11.45 am in the Curve at the Forum, Norwich.
International Women's Day 2014
Students from the School of Film, Television and Media Studies at the University of East Anglia have been making films inspired by this website.
On Monday, 10 March 2014 they will preview their films at the Norfolk Record Office to celebrate International Women's Day.
The films will then appear on the appropriate pages of this site.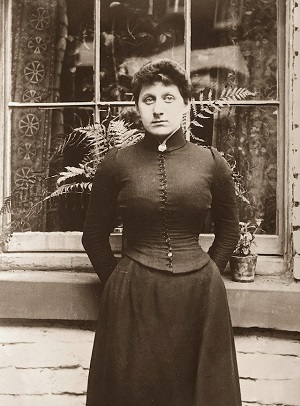 Norfolk Women in History
Inspired by International Women's Day the Norfolk Women in History Timeline is an ongoing project developed by the Norfolk Record Office, Norfolk Library and Information Service and Norfolk Museums and Archaeology Service to promote and celebrate the role Norfolk women have played in the history of our county and beyond.
Browse the site to discover more about well known women such as Edith Cavell or Mother Julian, those who are not so well known such as Margaret Fountaine, a diarist, lepidopterist and adventurer and also the hidden histories of everyday women and their extraordinary untold stories such as Benanna Summers, a woman who was widowed at a young age, and worked as a farmer, grocer and laundress to support her family.
Contribute to the Norfolk Women in History Timeline!
To make a suggestion for someone you think should be included; you can send us a message via Twitter or Facebook, the comments form at the bottom of this page, or contact Karen at the Norfolk Record Office; email norfrec@norfolk.gov.uk; telephone 01603 222599